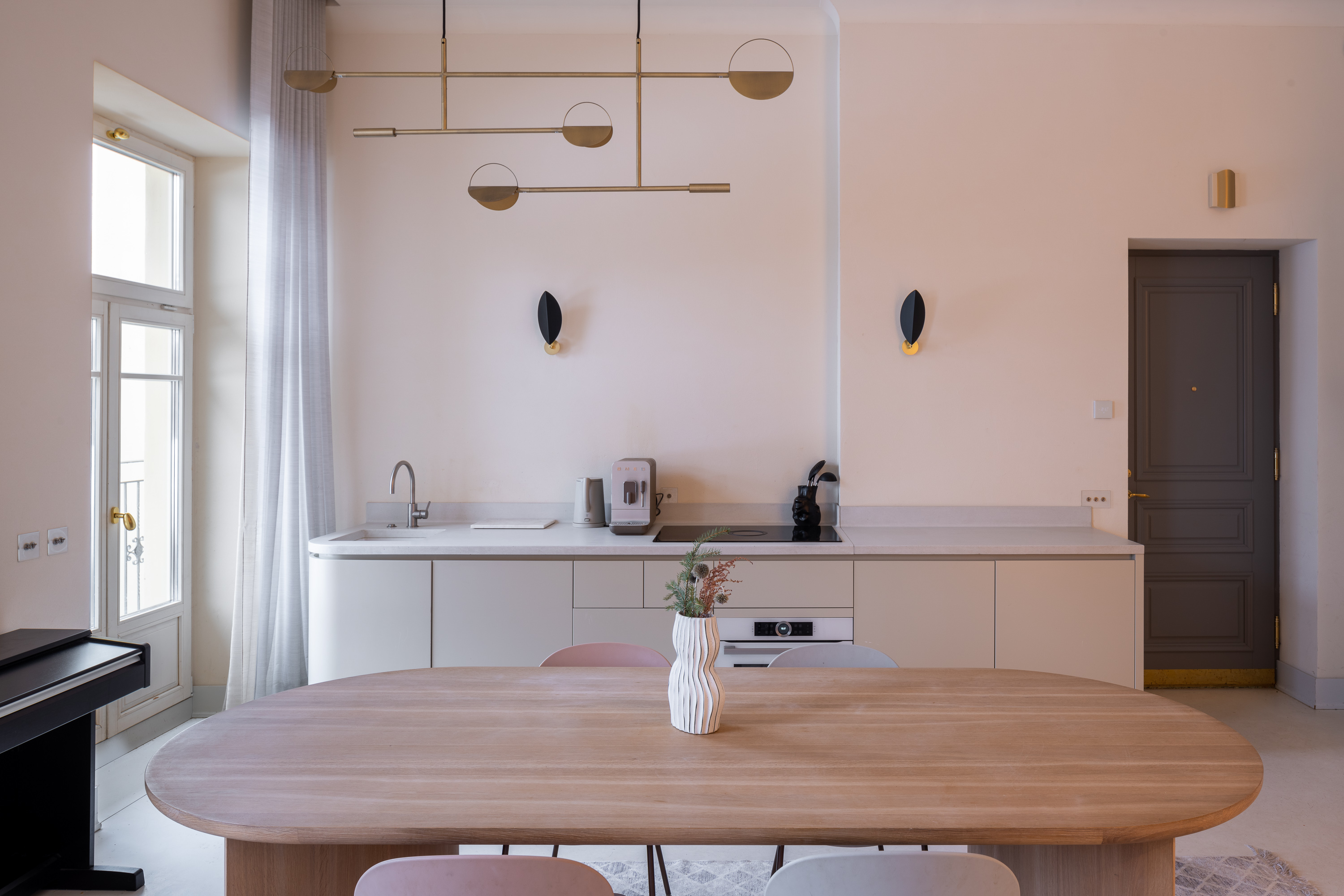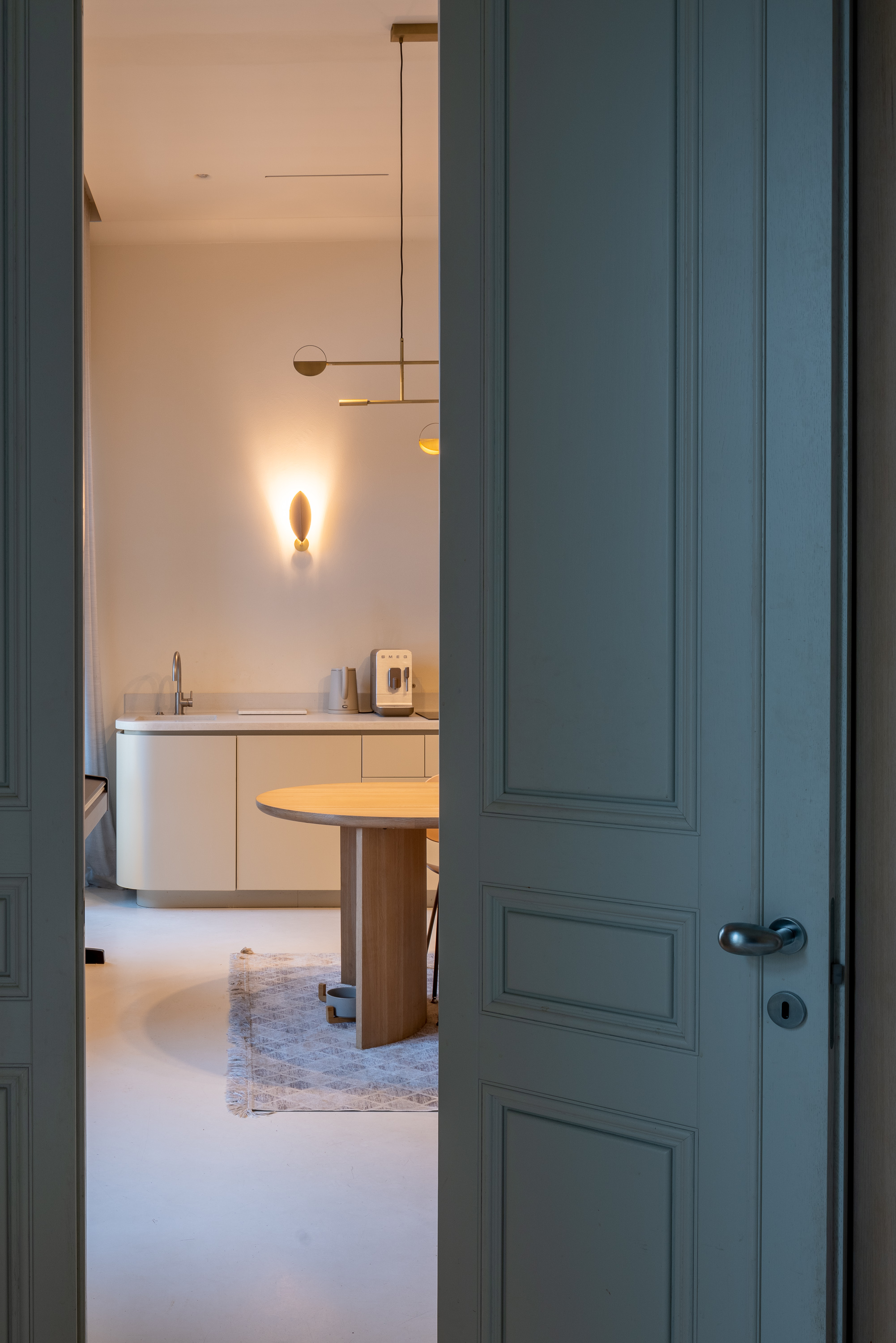 G22

Vilnius, LT / 2019 - 2020

LT
Minimalaus buto interjero Vilniaus senamiestyje užsakovė suteikė erdvės kūrybiškai pažiūrėti į santykį tarp seno pastato ir modernaus buto, įsigilinant į detales bei medžiagų tekstūras. Kadangi siekta ramaus, monochrominio dizaino, medžiagiškumo niuansai bei detalės ir sukuria buto estetiką. Betoninės grindys, palangės ir stalviršiai atsveriami akcentinio natūralaus medžio stalo, bei išskirtinių švietuvų detalių. Klaskinio stiliaus aukštos durys atsiveria į minimalaus dizaino miegamąjį, su betonine lovos platforma bei aukštais langais.

EN
Our client for a minimalist style apartment in Vilnius old town allowed us to freely and creatively interpret the relationship between the old building and the modern interior, concentrating on details and textures. The aim was to create a calm monochromic interior, therefore the nuances of materials and details create the aesthetic of the apartment. Concrete walls, cills and furniture are balanced by large natural wood table, as well as details of the lighting. Tall classical door opens up to a minimal style bedroom, with large windows and the bed platform made out of concrete.